The domestic manufacturing industry boasts a positive example in which a simple idea has become a strong domestic brand, the first Croatian brand of retail paper confection.
The Ola'la brand found its way onto store shelves as an Ola'la napkin, and then the brand evolved into several categories of premium paper products, made with innovative clean cellulose technologies. Constant product development and improvement of production standards has ensured a constant in the quality of the paper confection offered to customers on a daily basis. As each production step is carefully planned, the emphasis is on sourcing raw materials from sustainable sources, ensuring a cleaner and more environmentally-friendly manufacturing process. The Ola'la brand currently brings together several product categories: Ola'la toilet paper, Ola'la kitchen towels, Ola'la napkins and Ola'la jumbo multifunctional towels.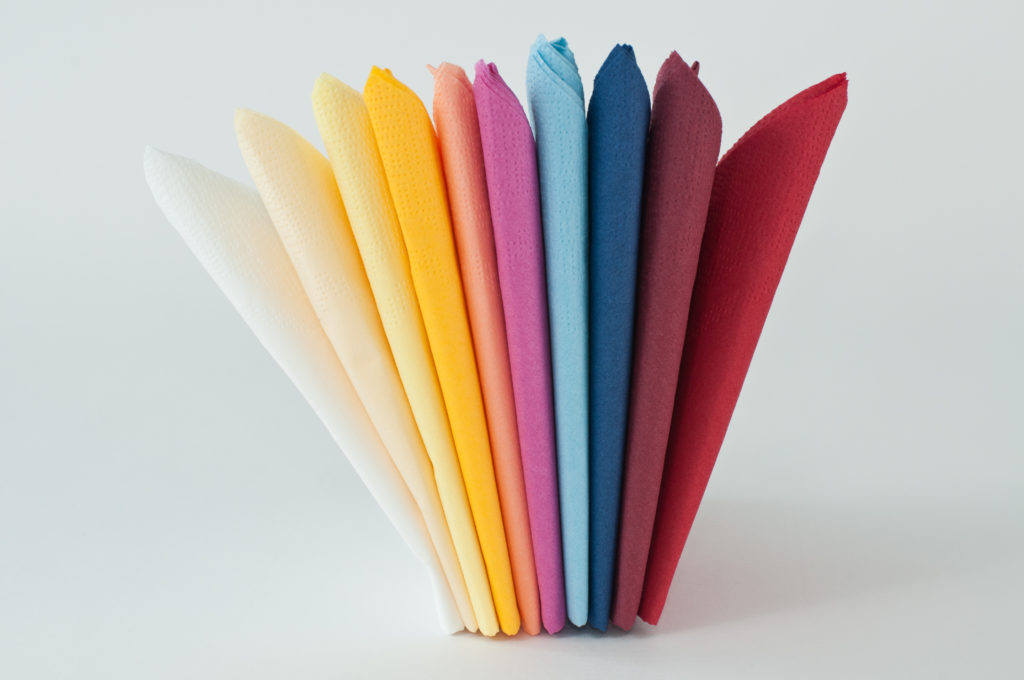 Since our customers' satisfaction is our main motivation and guidance in product development, we believe that you will enjoy the experience of using any of the selected products. You can bring a touch of luxury to your bathroom with Ola'la three-layer premium toilet paper, made from 3 layers of pure cellulose and production innovations. The softness of touch on your skin, as well as the firmness of each layer, is our top priority that we want to ensure for every customer. Choose from a few scents and experience a spa atmosphere in your own bathroom.
Ola'la kitchen towels are specially developed to keep your home perfectly clean. Each stain easily fades away, and with Ola'la kitchen towels with several scents, your home will always be fresh. If you want to try something completely innovative, there is the Ola'la Calorie absorber, kitchen towels with exceptional absorbency, tested and approved in an independent laboratory with a certificate of the amount of absorbed edible oil. Try this unsurpassed kitchen towel that absorbs up to 280 calories in just one kitchen towel.
Ola'la napkins are an ideal and decorative addition to any table, and with a wide assortment of colors and sizes, you are sure to find just the right ones.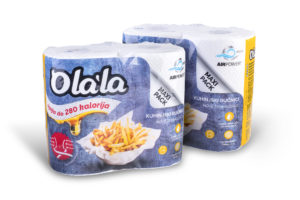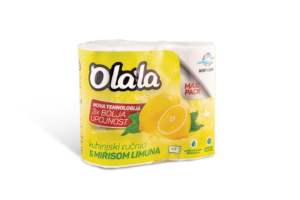 'Od jednostavne zamisli do renomiranog domaćeg branda: Kako je nastao prvi hrvatski toaletni papir?'
A favorite product is the Ola'la jumbo multifunctional towels, and customers recognize it as a "versatile hero" who readily jumps in any situation, whether you're working in the garden, in the kitchen, or tidying up your garage. All Ola'la products are made of 100% pure cellulose and offer optimum softness and comfort.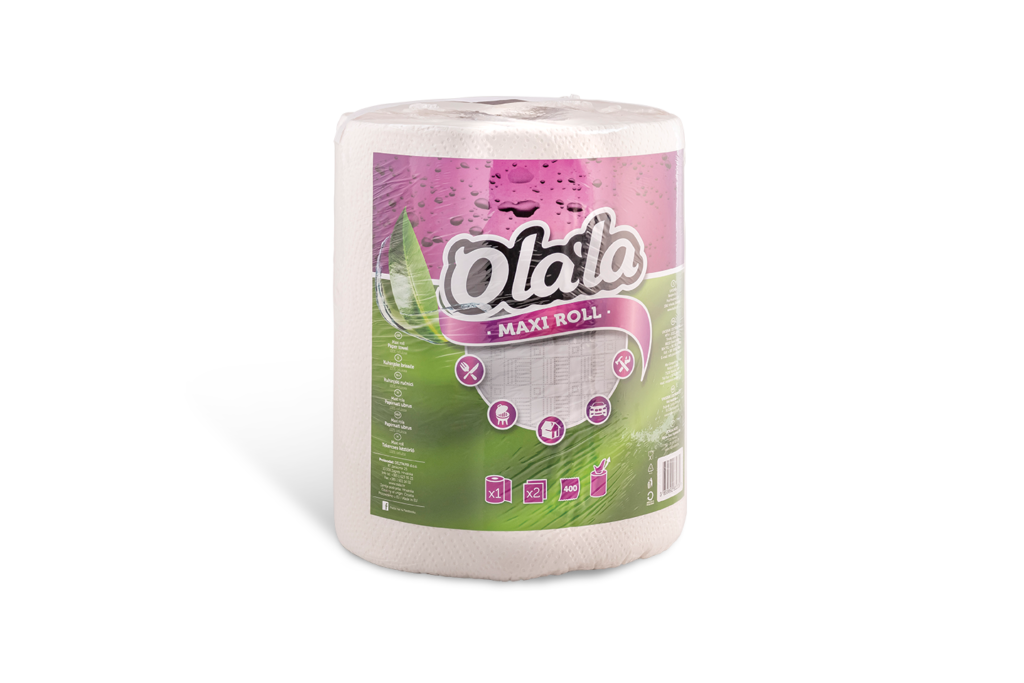 The first Croatian paper confection brand Ola'la is owned by DELT Papir, a company that proactively and innovatively develops stationery for both domestic and foreign markets.
The article was published in Večernji list.
---