Feeling good at home means feeling good in your life, so we all strive to make a comfortable and peaceful oasis from our own home where we can relax after a hard day's work.
Due to the hectic pace of everyday life, until recently, we didn't have much time during the week to spend at home, and cleaning and tidying up was usually reserved for weekends. After business and all other daily activities, who had the will to devote to housework? Cooking  also was more of a necessity than an activity we enjoy, so we always aspired to recipes that took minimal time to prepare, with the desire to make as little clutter as possible in the kitchen.
However, in the last month it has changed and our own home has become almost the only place we spend our time. The lounge is now also our home office and a place to relax after work, and the kitchen is no longer just a side stop for your first morning coffee or a quick dinner. The need for a comfortable and clean living space these days is greater than ever, so much more time and attention is devoted to cleaning and tidying up. Now we can finally devote ourselves to cooking, so many of us have used our time in isolation to try out all the recipes we've always wanted to try, but haven't had enough time. All of this also means increased use of cleaning products, cloths, kitchen towels, multifunctional paper towels and toilet paper, so it is important for all of us to find and choose the most effective ones.
OLA'LA PAPER CONFECTION MAKES LIFE AT HOME EASIER AND BETTER
When it comes to paper towels and toilet paper, our choice is Ola'la, the first Croatian paper confection brand owned by Croatian company DELT Papir, a company that proactively and innovatively develops stationery for both domestic and foreign markets. Ola'la has been constantly evolving since 2003, creating premium paper confection for every household with priorities such as uncompromising home cleanliness and gentle yet reliable hygiene high on the list. From Ola'la napkins, the brand has evolved into several categories of premium paper products that are made with innovative technologies, made of pure cellulose, and are adorned with the exceptional softness and firmness of paper, just what every household needs.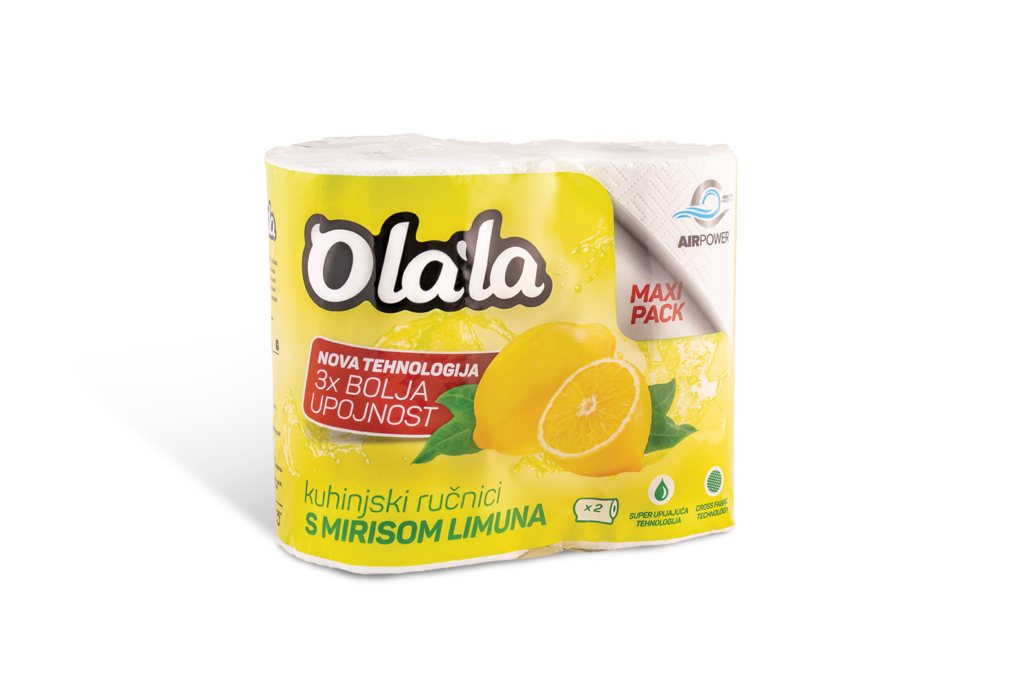 Ola'la kitchen towels are specially designed to keep every home perfectly clean. They absorb every blemish, and thanks to the lemon scent, every home will always be fresh. There is also an Ola'la Calorie absorber, a non-competitive product in its segment in Croatia. Ola'la Calorie absorber kitchen towels with exceptional absorbency are the only kitchen towels that have certified by an independent laboratory for the amount of absorbable edible oil (two towels absorb as much as 280 kcal).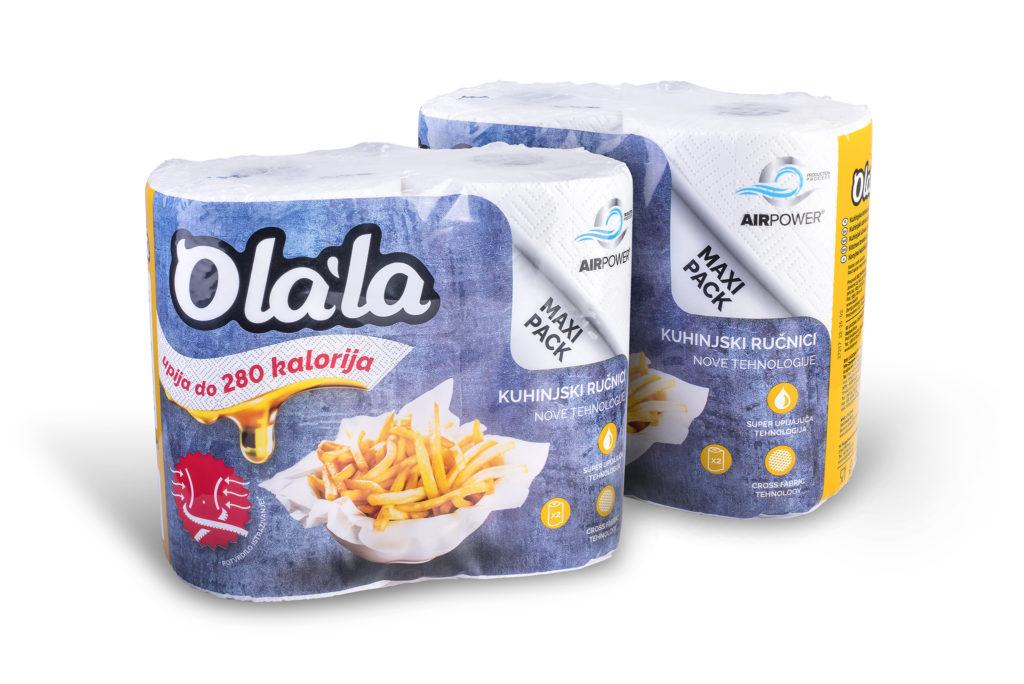 Except in the kitchen, paper towels are also welcome in all other rooms, and our favorite product in this category is our Ola'la jumbo multifunctional towel.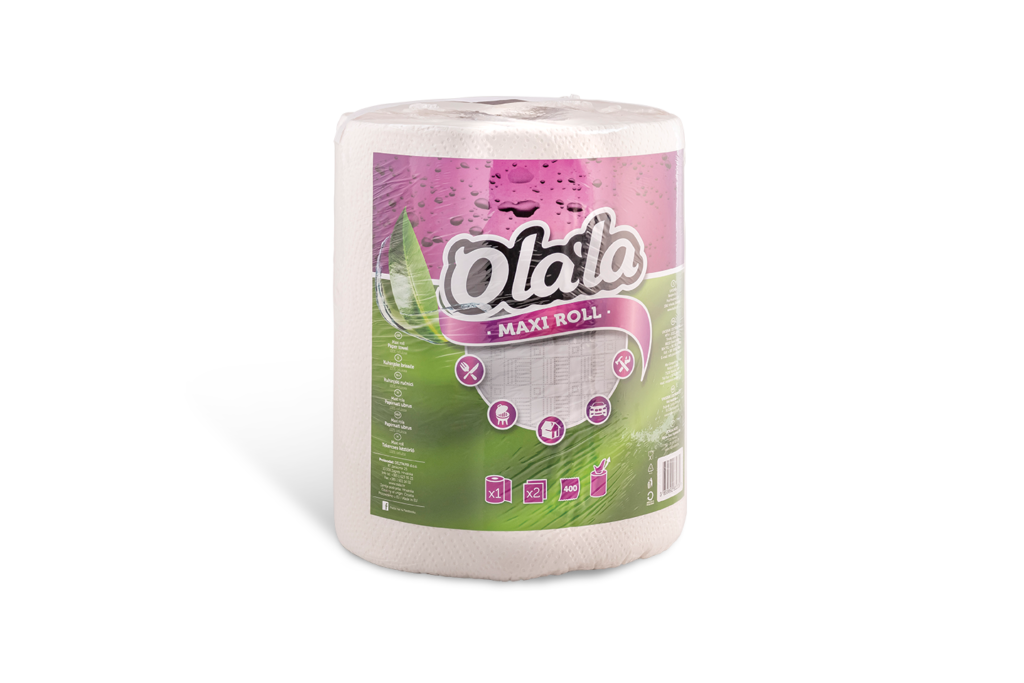 And when it comes to paper towels, we can't forget about toilet paper, which has been one of the most sought-after items in recent weeks. Ola'la Flowers three-layer premium toilet paper is made of 3 layers of pure cellulose, characterized by the softness of touch on the skin and the firmness of each layer.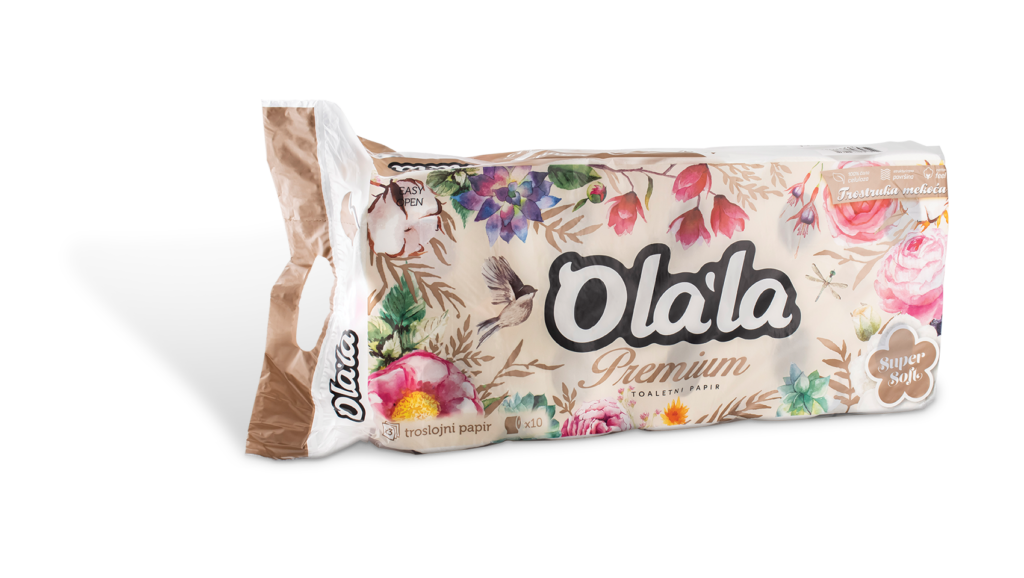 The article from Journal.hr.
---