Although Zagreb's DELT Papir is a company engaged in the production of toilet paper and paper towels, they decided to adapt to new market needs and were the first in Croatia to start producing surgical masks.
It is certain that the time of crisis is ahead of us, but DELT Papir has recently launched a new production cycle. Their well-known brand of toilet paper, Ola'la, is also the first Croatian toilet paper, and this Zagreb-based company also produces a paper range for brands. In uncertain times, they decided to invest in a line for the production of surgical masks and are the first in Croatia to produce this necessary medical product. They believe that it is of great importance to have a national production of highly wanted products, and in addition to toilet paper, which was one of the most wanted items on store shelves in March and April, they now offer surgical 3-ply masks in their range.
In times of crisis, DELT Papir invests in new production lines
Given the introduction of a partial obligation to wear masks, such as the mandatory wearing of masks in public transport, it is important to know that the economy is still moving in terms of production, precisely to meet new demand needs. Surgical masks are, according to numerous studies, a means that can effectively prevent the spread of drops that occur during speech, coughing, sneezing and the like. Precisely because of their specific structure, surgical masks such as those produced in DELT Papir are characterized by three specific filter layers with a BFE of 99%.
DELT Papir believes that Croatian companies should be able to quickly and easily supply their employees with surgical masks in order to provide work teams and their clients with an important prerequisite for safe work, which is to preserve health and prevent the possible spread of Covid-19 virus.
Owners Alen Krajačić and Kruno Kišak believe that the new investment in their company will have multiple benefits, both for the health of Croatian citizens and for the stability of their company, which this spring, while many companies were forced to suspend their operations for a while, worked at maximum capacity without a single day break. Although the Horeca segment on which much of their export depends has fallen significantly, the owners have turned to the production of new products, such as surgical masks.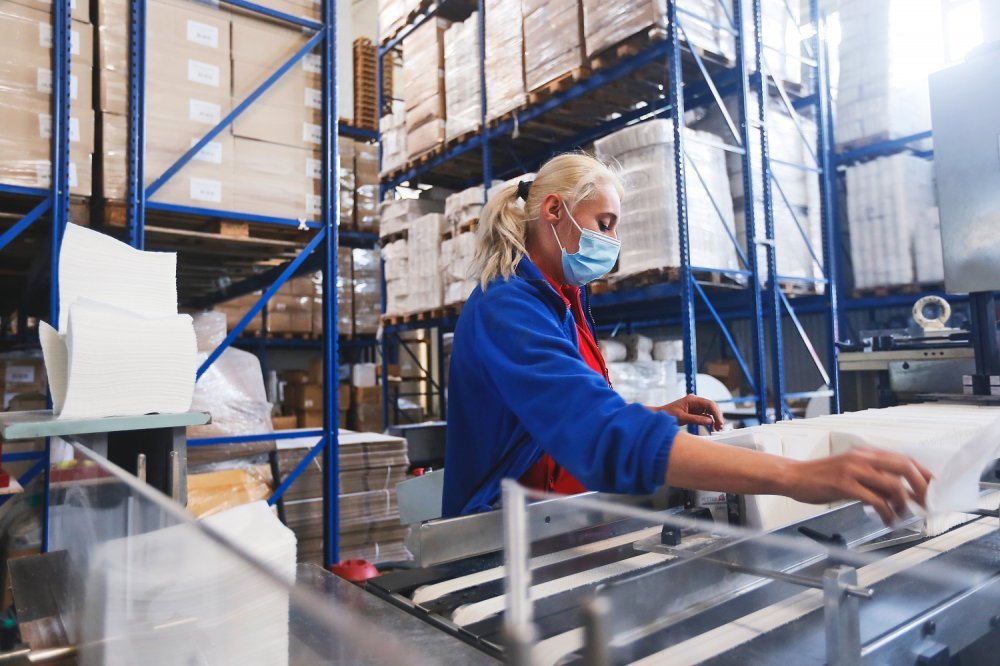 Photo credit: Matej Grgić
Demand for their masks is growing in European Union countries such as Germany, Belgium, the Netherlands, Austria, Denmark, as well as Switzerland and Iceland, but also in the Middle East, in Bahrain, Israel, Kuwait, Dubai – markets where they export their paper range. Their Tubeless brand of professional paper range is exported to 26 countries around the world.
"By planning production well, we want to fight the coming crisis. Adaptation to market needs is the key to maintaining the economy ", concluded Krajačić and Kišak.
Wearing protective masks could be crucial in the coming period. It is important to understand that each of us plays an important role in preventing the spread of coronavirus infection.
The article from Jutarnji.hr.
---