In recent days, we have been surrounded by various information about wearing protective masks. The information is so diverse that you are probably wondering for yourself if it makes sense to use face masks in everyday life.
There are currently many types of face masks on the market, and they can generally be divided into three groups with several subgroups. The simplest type of mask is a single-layer, thin mask that filters only large particles and has no special filters. The most common group of masks are surgical face masks. In order to claim that a particular mask is surgical, it is necessary to test and certify its effectiveness, and among the various packages it will stand out with the standard designation EN 14683. Surgical masks include masks of type I, type II and type III (or IIR). Type I involves masks that have a special filter layer with more than 95% of blocking efficiency of bacteria and micron size particles. Type II, on the other hand, has a ability to filter bacteria and particles higher than 98%, while the type III (or IIR) surgical mask does not differ much from type II, except for the additional property of very high scattering resistance. In addition to the listed types of protective masks, there is also a respirator mask on the market, such as the well-known N95 or FFP3 masks.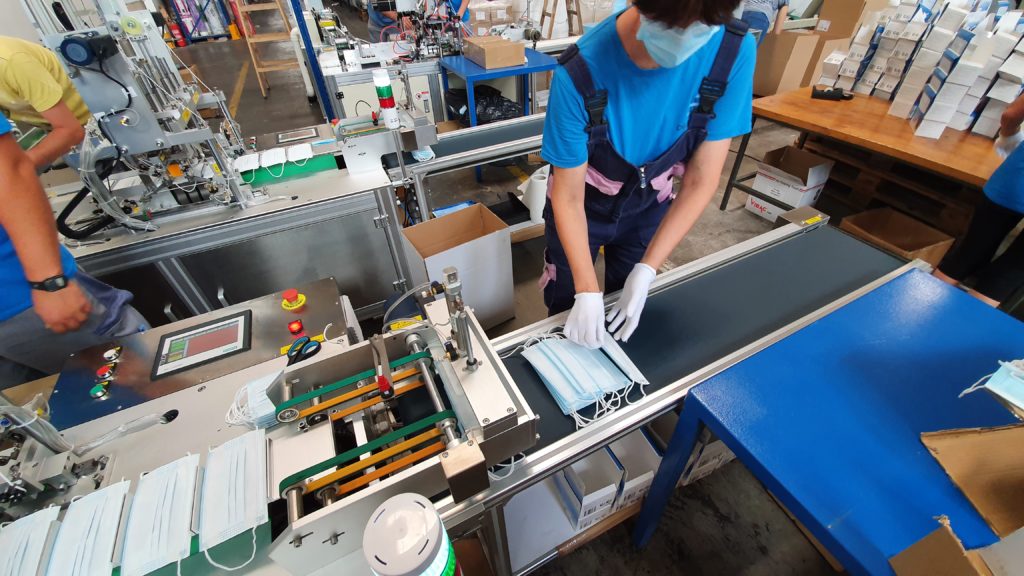 By studying various available researches, it is concluded that masks protect the health of the person who wears them, but also the person in his environment. Simple and effective, masks made of special filters prevent the spread of exhalation droplets.
As the market supply of masks stabilized, surgical masks of various types became available even on store shelves.
Protective masks of types I and II are produced in the Zagreb company DELT Papir, and the demand for them is growing day by day, both on the domestic and foreign markets. As manufacturers of paper products such as Ola'la toilet paper and brand brands, paper towels and napkins, DELT Papir has been growing its revenue year by year and exporting to 26 countries across the European Union and the world. With a new production segment, surgical masks, they are developing their rich product range, and the first quantities of certified 3-ply surgical masks have already sold out. The company's management decided on the new production cycle because they themselves had difficulties with the procurement of protective equipment for their employees.
Wearing surgical masks has multiple benefits
If you were wondering what are the key differences between the masks, the answer lies in the composition itself. Surgical masks are made of three solid, high-quality and hypoallergenic layers of non-woven material. The central layer, the so-called Meltblown filter, made of special micro and nanofibers, is a key component of surgical masks. Depending on the quality of the filter, the masks are tested and certified, and then categorized by type, but each surgical mask provides a minimum of 95% filtration efficiency of harmful particles. It is important to emphasize that the surgical mask allows a comfortable grip on the face and does not irritate the skin, while not interfering with breathing. Compared to other protective masks, the surgical mask takes longer to soak due to exhaled moisture droplets, making this type of mask more effective for a long time. Surgical mask does not require special maintenance or care of her hygiene nor re-effectiveness because it is intended only for single use, and after several hours of wearing the mask is thrown.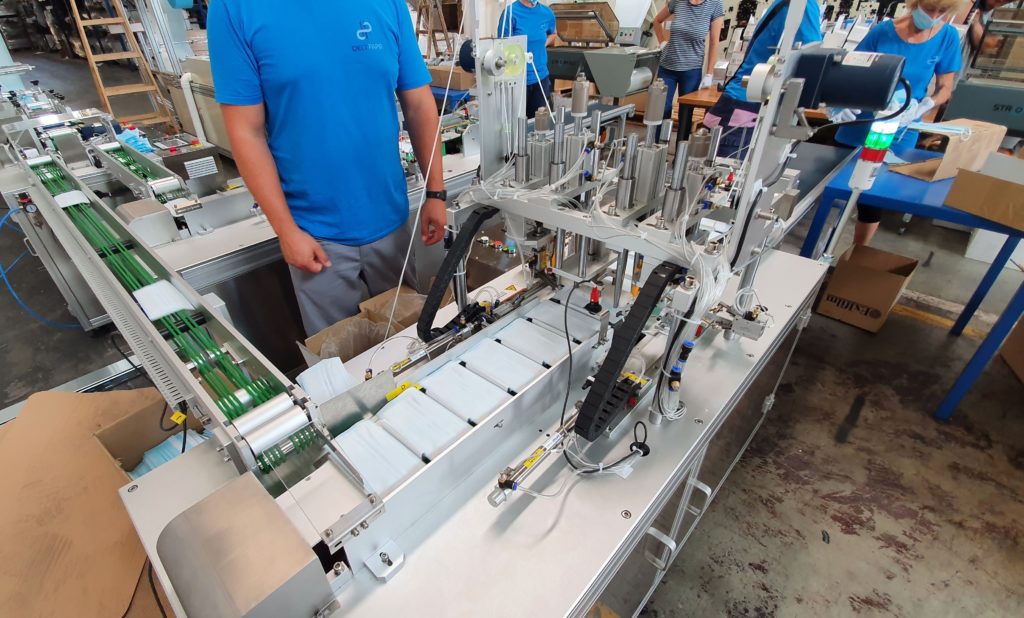 Finding valuable information in the forest of inscriptions in this challenging time of fighting coronavirus has become very important. Wearing surgical masks, which provide the greatest protection, when entering indoors or in close contact with people, for example in indoor business meetings, in offices where a large number of people work, in food production and similar places, should become a matter of personal responsibilities, but also responsibilities towards people in their own environment. Although we find ourselves in a situation that requires increased hygiene care and maintenance of social distance, the habit of wearing a mask could very well help in coexisting with the virus until an adequate cure is found.
The article from Jutarnji.hr.
---